We are inviting you to join us for any of live music concerts in june (jazz, blues, acoustic) by Duo Zuza & Michal. They will be performing on june 6th, 15th, 25th and 27th. Start at 8:00 pm. Free entrance.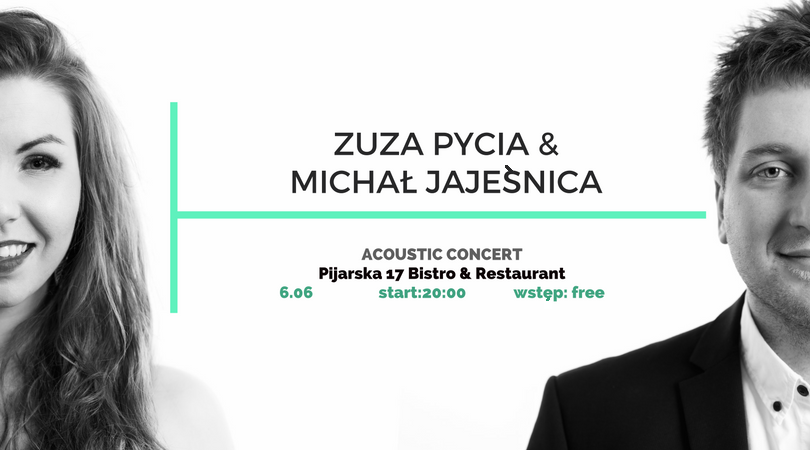 She – charming, full of energy  vocalist with a smile which never disappears
He -The Guitarist- well known for his own style and interesting harmonies.
Together they sound as a guarantee of a fabulous evening. Zuza and Michal are well known to the Cracow's fans, as they give their shows regurarly. The music they play is either nostalgic or energetic. They can make you laugh, cry or …sing 🙂
Sounds great? Don't wait, just join us these days!